SISO specializes in the production of wooden boxes to present food and wine products and to enhance and protect, through packaging, the inside content, such as ceramic objects, hand-made shoes, costume jewellery, clothing etc.
The lumber used to make the containers is of three types: natural fir – birch – pine from European forests. The collections are manufactured in Bagnacavallo (Ravenna) and designed by Annalisa Guariso, designer and founder in 1980 of SISO, Italian leader in wood packaging items.
SISO produces various boxes collections, which differ in type of wood: fir, birch or pine, in kind of closure: sliding or with metal clasp.
They are all designed to contain the standard bottles existing on the market: Bordolesi, Champagnotte, Renane.
CUSTOM-SIZED WOODEN BOXES
SISO also specializes in the supply of personalized products in custom formats.
The customer's logo can be applied using one of three different methods: color printing, copperplate and fire branding. SISO design staff assists the Customer throughout the preliminary stages to define the details of their custom order.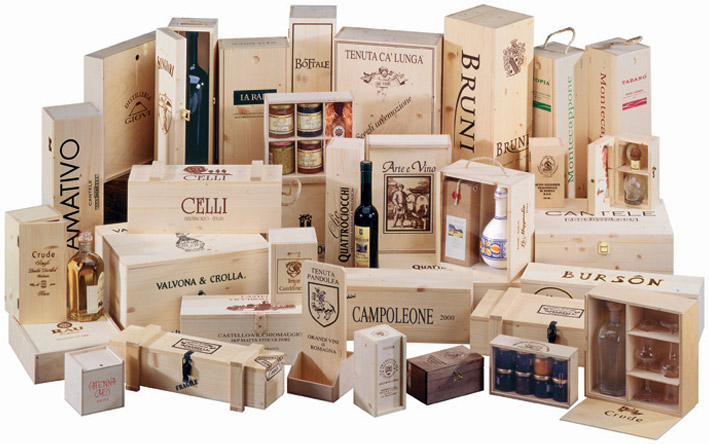 SISO offers a wide variety of items to facilitate restaurants and food and wine operators, who find in the crates and trays collections practical and dynamic solutions to give to their tables functionality and originality.
They are made in beech-wood and reflect the essence of SISO's creations: essentiality and functionality, principles that make these trays, bowls and cutting boards classic, not simply linked to the moment's trend, but lasting in time.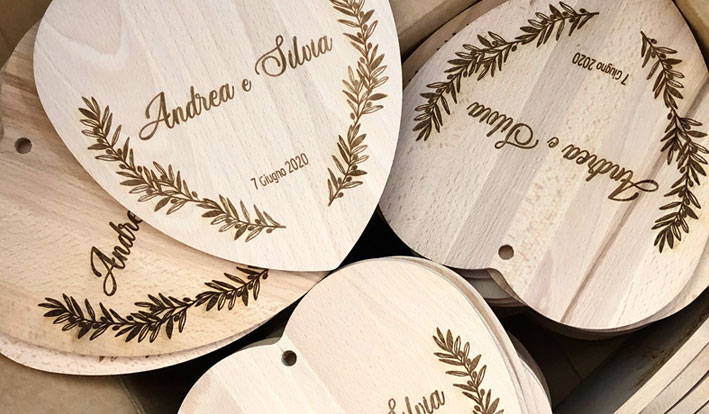 ITEMS FOR DECORATIVE CRAFT, GIFT PACKAGING
There are many solutions offered by SISO to create gift packaging. Made in natural birch wood, these items are also perfect to be decorated.
CATALOG REQUEST ECONOMIC OPERATORS
If you are an economic operator and you wish to discover all our products, request our catalogue.
CERTIFICATIONS FITOK
SISO uses top quality wood from european forests, heat-treated at high temperatures (HT), respecting the phitosanitary parameters of IPCC, which created the international agreement ISPM 15, to tutelate the environment and to whom a lot of Countries have joined. These Countries want to tutelate their territory from the risk of harmful organisms spreading, that can damage the forest heritage. Thanks to the constant commitment to the safeguarding of the environment SISO has obtained the authorization to the use of the certification FITOK and ISPM 15, because we deeply respond to the severe inspections tasks of the guarantor which supervises business certifications.
This is a service that SISO offers to every client that uses SISO items to safely export their products to foreign Countries, so avoinding the blocks at the destinations customs. Moreover this service is coherent with SISO ethic of production, attentive from the beginning to environmental issues.